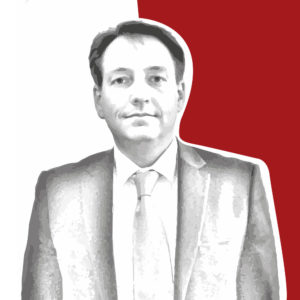 Portfolio manager's commentary
May 31, 2018
Winners and losers
The luxury sector (LVMH, Kering, and L'Oréal) drove the Parisian index up, placing it at the top of European indices.
These companies have benefited from renewed global growth and rising consumption in emerging countries.
Similarly, the oil sector, supported by the geopolitical instability that has prevailed since January, is enjoying a renewed positive trend.
Lastly, technology stocks, especially in the US, were among the big winners of the beginning of this year.
It should be noted for US companies that earnings growth over the first quarter reached 24%, compared with analysts' expectations of around 16%.
Banks and telecoms were the big losers during the first half of the year.
On the one hand, for banks, the yield curve remains relatively flat (the spread between the US 10-year and 2-year is around 0.5%). This goes against their main business: lending. Their balance sheet structure is improving but at a slow pace. This sector remains overlooked by the markets and even more recently with the political instability in Italy, which raised tensions on the country's 10-year yields, highlighting the fear of an exit from the euro for Italy.
Traditional banks are also facing competition from fintechs in their conquest of new market shares.
On the other hand, the telecom sector is restructuring but remains deflationary in nature. In France, the regulator is encouraging the transition from four to three operators. This sector continues to have debt and low growth, and investors are waiting for a clearer picture before investing in it.
What prospects for the second half?
We are seeing a continuation of the Fed's normalisation process with two more expected rate increases, favouring the rise in long-term rates in the United States. In addition, the political crises in Italy and Spain are weighing on the markets. However, the economy remains strong and continues to show significant upside potential in Europe, particularly for equities, which remain our preferred asset class for the second half of the year.
The dollar's recent appreciation is a source of support for European companies, but the trend could quickly reverse at the pace of Donald Trump's statements and various geopolitical tensions.
Aymeric DIDAY
Head of Discretionary Portfolio Management
Finished writing at 4:30 pm on 31/05/2018