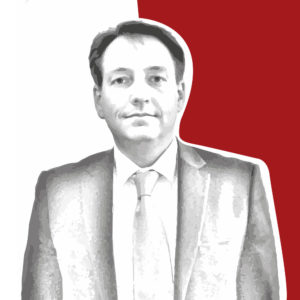 Portfolio manager's commentary
September 7, 2018
The major challenges of the autumn
Firstly, renewed tensions in Europe. The monetary crisis in Turkey in August has led to a 45% collapse of the Turkish lira against the euro in 2018. This crisis has taken a geopolitical turn, exacerbated by the US wanting to sanction Erdogan's authoritarian regime. Italy is also contributing its share of uncertainties, with the vote on its budget at end-September likely to be complicated. Lastly, the nagging question for nearly two years now is being asked once again: Brexit or Not? With the deadlines looming, an agreement has yet to be found. The issue of the amount of the overall bill and its payment is not at all resolved for the moment.
Meanwhile, the ECB has initiated a change in stance with a less accommodative policy. The end of the asset purchase programmes and a rate hike in the second half of 2019 are on the agenda.
In the US, Donald Trump is pursuing the trade war with the rest of the world and has obtained an agreement with Mexico, but not yet with Canada. For its part, the Fed is moving ahead with monetary tightening in a still buoyant economic environment. The unemployment rate is 3.8% and annualised US GDP growth in Q2 2018 was 4.2%, despite a record deficit that could reach 900 billion dollars in 2018. In this favourable context, the US technology stocks known as GAFA (Google-Amazon-Facebook-Apple) have defied gravity, with growth and valuations that have become difficult to justify. Amazon and Apple have exceeded 1,000-billion-dollar market capitalisations, which for Amazon represents a P/E of over 100x earnings! We thus sold our US tech stocks and are no longer participating in the market frenzy, which reminds us of the Internet bubble of the 2000s.
Les pays émergents ont souffert cet été. L'Argentine connait une nouvelle crise monétaire majeure avec un effondrement du Peso de 55% contre Dollar. La Chine est la proie de la guerre commerciale avec les Etats-Unis. Toute accalmie sur les tensions Sino-américaines permettra aux marchés émergents, grands exportateurs, de rebondir.
Ainsi, les marchés européens affichent tous des performances négatives. Malgré les excellents parcours boursiers des valeurs de luxe françaises (LVMH, Kering, Hermès), le CAC 40 ressort en baisse de 1.3% en 2018.
Emerging countries suffered this summer. Argentina is undergoing a new major monetary crisis, the peso having lost 55% against the dollar. China is the prey in the trade war with the US. Any lull in China-US tensions would enable emerging markets that are major exporters to rebound.
European markets all posted negative performances. Despite the excellent market performances of French luxury goods stocks (LVMH, Kering, Hermès), the CAC 40 has lost 1.3% in 2018.
In this context, we are maintaining moderate exposure to equity markets and favouring the stocks of companies with businesses that we understand and which are benefiting from the buoyant economic environment (including 2CRSI, a technology company that manufactures high-performance IT servers) or funds that favour growth stocks such as Stryx World Growth.
We reinforced our portfolio positions on the industrial and IT services sectors, although they have suffered greatly. We continue to invest in medium-sized companies and companies in particular situations, such as the Crédit Agricole banks.
Our exposure to emerging markets remains low.
We have initiated a position on an inflation-linked bond fund hedged against a rise in interest rates in order to benefit from the stronger inflation in the US and Europe and remain cautious on sovereign bonds in light of the debt financing challenge in the US.
Lastly, the Long Short strategies are struggling to take advantage of market volatility and have thus proven to be disappointing.
Despite relatively good company earnings in Europe and the US, the markets are the collateral victims of worldwide geopolitical tensions and the unjustified level of valuation of investments, although some value segments and sectors remain on the market.
Aymeric DIDAY
Directeur de la Gestion sous Mandat
The writing of this text was completed at 4:00 pm on 7 September 2018