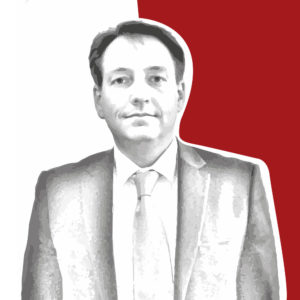 Portfolio manager's commentary
Octobre, 29 2019
Return to fundamentals
If we set aside geopolitical considerations which are, by their very nature, unpredictable and currently a source of considerable anxiety, we can analyse recent market developments from an economic perspective.
Two fundamental factors have had an increasing influence on the markets over the last 18 months: company results and the allocation of financial flows.
US growth underpinned by domestic consumption has allowed US companies to grow in recent years at high rates that are often significantly greater than those seen in the eurozone. Investors have therefore opted for these companies despite the fact that a proportion of such growth has been generated by indebtedness earmarked in order to redeem shares. We have therefore invested in companies such as Microsoft, Amazon and Walt Disney, which have again profited from this favourable environment.
Although growth in Europe is slower, top-tier companies have benefited from strong worldwide consumption. Companies in the luxury sector such as LVMH, Kering and Hermès are striking examples. Their growth and margin levels remain robust despite a complicated environment in certain regions such as Hong Kong.
The second factor in the recent market growth has been investment flows. Investing in a company whose shares are cheap and that has experienced strong growth is not enough to increase its share price. Flows from international investors also need to converge towards the same sector or company. For a number of quarters, Value stocks have been the subject of a sell-off. As long as large market players are investing in companies with relatively high share prices and strong growth (US technological stocks, luxury products in Europe, etc.), Value stocks will struggle to perform well. The same goes for small cap stocks which have broadly performed beneath the level of large-cap stocks for almost two years. The CAC Small index has gained 5% since the start of the year, while the CAC40 has gained more than 20%.
These flows are very powerful and have a considerable influence on market developments. The increased use of ETFs also partly explains these flows. Against this background, we must therefore adapt our investment choices and be increasingly vigilant to this important aspect of decision-making.
The series of interest rate cuts by the Fed should encourage such phenomena.
We are therefore continuing, towards the end of this year, to favour high-value stocks (Linde, Royal Dutch, Novartis, etc,) and growth stocks (Amazon, Microsoft, etc.).
Finalised on 29 October 2019 at 11:00
Aymeric DIDAY
Head of Management