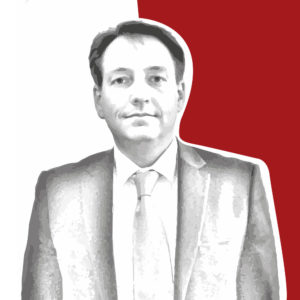 Portfolio manager's commentary
February 12, 2020
The limit of market complacency
As coronavirus paralyses China and poses a major risk to global growth, the financial markets are ignoring the potential economic impacts.
Not only does China account for more than 15% of the world's GDP, but it is also an economy very present in the value creation of many international groups.

So why such complacency?
1- The epidemic seems to have been contained and the death toll is 'not so high'
2- China has shown a high degree of transparency (?)
3- the hope of a vaccine is reassuring
4- rapid quarantining of the main outbreaks of contamination has provided reassurance
5- the absence of production and consumption will only mean orders and purchases are postponed
6- Chinese, European and US central banks will inject billions to support their economies.

Thus the markets seem to have accepted this last argument as sufficient to enable a continued surge, lifted by the still strong US economic statistics (jobs and consumption).
We thus benefit from entry points on certain stocks whose prices have been hit, such as Alibaba, Becton Dickinson and Axa.
On the other hand, this prompts us to be cautious about sectors that will not benefit from consumption postponements, such as oil and food stocks.
We will take advantage of this situation to invest in new versions of our subfunds of SICAV Pergam Active Dividend and Pergam Global Fund, approval for which has just been obtained from the AMF in France.
PERGAM Active Dividend remains invested in European equities (with 75% in the euro zone to meet PEA eligibility criteria) which pay growing dividends. We still believe in dividends. It is more important than ever to choose companies that have strong balance sheets and that take care of their shareholders, not least when overall market valuations are high.
PERGAM Global Fund will not only invest in future-oriented themes through recognised mutual funds, but also select stocks that benefit from robust fundamentals over the longer term and show excessively bearish valuations in the short term.

If the health risk linked to coronavirus does not increase, the markets are likely to refocus on the major issues of 2020:
• The US presidential election, with Super Tuesday on 3 March
• Germany's possible stimulus plan
• The effects of Brexit on the UK and European economies
• The halt to interest rate movements by central banks.
Finalised on 12 February 2020 at 11am
Aymeric DIDAY
Head of Management