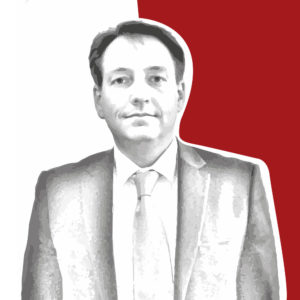 Portfolio manager's commentary
4 February 2021
Ever upwards…

The winners of the pandemic are tech stock. A group of companies that turned over $100bn in just one quarter is continuing to grow.
The financial might of these companies and their burgeoning share of the economy are raising questions for the American regulator.

Not all casinos are closed!
There is also a new band of investors on the scene, who club together on social networks to invest in companies often abandoned by the markets or on the hunt for hedge funds. The situation is in fact ripe for these small shareholders (and for certain institutional investors with similar interests), some of which are using US State aid to drive a surge of speculative investing via investment platforms such as Robinhood, at low cost and on credit with high leverage.
This phenomenon, fascinating by its sheer scale, shows that the phrase "playing the stock market" has never been so apt. But if you enter a casino and stay too long, statistically the house always wins!!
This trend will probably therefore continue, but its impact will level out in time with intervention from the regulator, who is likely to restrict leverage.

Markets remain relatively transparent into the new year
As the year begins, the development of vaccines and the roll-out of vaccination programmes across the globe are allowing financial markets to continue their recovery.
At the same time, the main central banks will continue to drip-feed the economy. However, we will be analysing their every word to reduce exposure to risk.
We continue to favour sectors showing positive growth such as digital health, the environment and energy efficiency, as well as major technology stocks, both for discretionary management and for our PERGAM NEW HORIZONS fund.
We will also maintain our position in Asia. This region has come through the worst of the pandemic, with the implementation of mass vaccination programmes, and is supplying goods that the rest of the world is unable to produce due to the health emergency. It will undoubtedly emerge as the biggest winner from the crisis.
In short, the ingredients are there for sustained market growth (liquidity, flourishing Asia, highly accommodating monetary policies), but these very same ingredients can also be a recipe for a financial bubble (leverage, excess debt, desynchronised global growth).
We are therefore spurred towards greater investment, but with heightened vigilance.

Aymeric DIDAY
Head of Portfolio Management