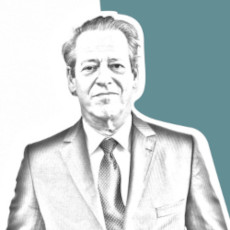 Thoughts for 2021
27 January 2021
Our focus for 2021
After an unprecedented and intense year in 2020, we would like to wish you all the very best for 2021, hoping to emerge stronger together and looking forward to shared opportunities.
« French Tech has escaped the crisis » ¹
France is experiencing an entrepreneurial revolution like never before, one that shows no signs of dying down: 815,000 new companies were created in 2020. This has been largely possible thanks to an ecosystem whose foundations have been laid over the past decade. However, the main driving force has come from entrepreneurs in the digital and communications sectors. The movement has been marked by certain high-profile successes, and other less-prominent achievements. With names such as Snowflake, Voodoo, Dataiku, Mirakl and Contentsquare, this asset class has entered the French investment landscape and is here to stay.
« 35% of circulating dollars were created in the past 12 months » ²
The avalanche of cash injections was prompted by the need for central banks to mitigate the economic fallout of Covid and its impact on the global economy. 35% of circulating dollars were created in 2020! The fall in the value of money has spurred certain investors to accelerate their shift towards cryptocurrencies, with 0.5% owning 95% of all stock!
Experience with cryptocurrency is likely to develop, as an increasingly risk-tolerance public opts for decentralised mathematical rules over political rules in which they have lost respect.
« Inflation is like toothpaste. Once it's out, you can hardly get it back in again » ³
Contrary to what happened in the 1970s, we expect inflation in 2021 to affect mainly investable assets rather than daily essentials. This will trigger increasing frustrations among the middle classes in many countries and will sharply exacerbate inequalities, which could lead to social unrest, especially if food prices are on the move.
« You don't die from debt. You die because you can't create more of it »
4
With a cumulative budget deficit of $11 trillion in 2020, the world's economies have very little room to manoeuvre. The idea of converting this debt into zero-rate perpetual bonds is gaining popularity among some central bankers. A concept that could become reality by the time the year is up.
« Information is the oil of the 21st century, and analytics is the combustion engine »
5
The most coveted new raw material is… data. GAFA built their fortune on it, whether by collecting it for free, selling or using it, and now data has become a highly sought-after asset: in medicine, education, finance, distribution, social networks… It is collected, analysed, shared, modelled… and monetised. The recent acquisition by Dassault Systèmes of Medidata in the USA is a perfect example. Medidata collects and analyses clinical trial and follow-up data. Theirs is the platform that Moderna used to analyse trials of their Covid vaccine. Being well informed results in better decisions, and since data lasts longer than the systems that analyse it, the storage of that data has also become a hot topic.
All the best for 2021
Olivier COMBASTET
CEO Pergam
1 – Les Echos
2 – Grant's observer
3 – Karl Otto Poehl
4 – Céline
5 – Peter Sondergaard