Pergam news
Pergam news: market trends, columns, video interviews, and print media
Portfolio manager's commentary
Thoughts for 2021 27 January 2021 Our focus for 2021 After an unprecedented and intense year in 2020, we would like to wish you all the very best for 2021, hoping to emerge stronger together and looking forward to shared opportunities. « French Tech has...
read more

News / TV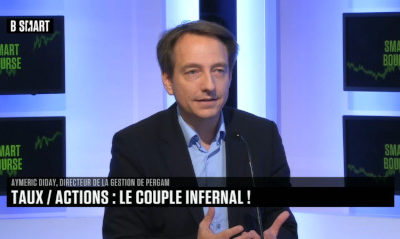 SMART Bourse : News, analysis and comment from the SMART Bourse October 25, 2021
read more
The information presented above is neither a contractual element nor an investment consultancy. Past performance is not a reliable indicator of future performance. Recent actions are given as an illustration to highlight certain values present or that have been present in the portfolios managed by PERGAM. This information is not intended to promote direct investment in these instruments.
Contact us
28 rue Bayard
75008 PARIS
FRANCE
Phone : +33 1 53 57 72 00
e-mail : contact@pergam.net
Subway 1 - 9 - : Franklin D. Roosevelt - Parking : 24, rue François Ier 75008 Paris