Portfolio Management Philosophy
The management objective is to optimise performance subject to a defined risk. The management team works independently and selects external UCITS and securities applying to a proven process.
Transparency and management ethics are vital in an increasingly complex, rapidly changing environment.
Expert customised financial management
Asset Allocation
Management guidelines defined with the client
Flexibility in the weighting of each asset class,
No geographical or sectoral constraints,
Non-benchmarked active management: very broad limits relative to indices.
Tactical stock picking
Purchase or sale of securities based on conviction, to form long-term positions.
Purchase or sale of securities during market anomalies:
– atypical behavior of certain securities
– market stress
Blue chips: growth momentum, increased dividend, improved profitability.
Growth stocks: Focus on revenue and margin growth, pricing power, barriers to entry, and management quality.
Special situations: forgotten securities, change in the company's profile, changes in capital composition.
Construction of the portfolio
A structured process for selecting securities,
Ability to buy small and mid-caps and to participate in IPOs,
A unique fund selection process,
Highly responsive to capture market inefficiencies.
Open-architecture fund picking from entrepreneurial companies
Pergam selects managers with proven talent. Performance during the crisis years (2008 and 2011) are important filters for identifying "resistant" management and emerging talent.
Pergam also supports fund managers early in their career who are becoming references in their category.
Diversification and independence of the selected funds are a priority for Pergam.
Our proprietary model for monitoring and verifying funds is based on specific, permanent qualitative and quantitative criteria.
An extensive range of management profiles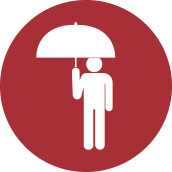 PRUDENT PROFILE
MANAGEMENT OBJECTIVE
Capital preservation,
no capital guarantee.
EQUITIES
30% maximum
FIXED-INCOME AND MISCELLANEOUS PRODUCTS
70% to 100%
RISK PROFILE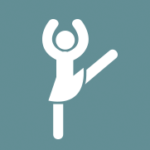 Balanced profile
MANAGEMENT OBJECTIVE
Capital growth, long-term returns, moderate correlation to equity markets with no capital guarantee.
EQUITIES
30% to 70%
FIXED-INCOME AND MISCELLANEOUS PRODUCTS
from 30% to 70%
RISK PROFILE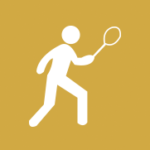 DYNAMIC PROFILE
MANAGEMENT OBJECTIVE
Capital growth, long-term gains, high correlation to equity markets with no capital guarantee.
EQUITIES : 50% to 100%
FIXED-INCOME AND MISCELLANEOUS PRODUCTS
50% maximum
RISK PROFILE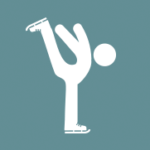 FLEXIBLE PROFILE
MANAGEMENT OBJECTIVE
Capital appreciation with emplasis on long term yields and high correlation with equity markets.
EQUITIES
0% to 100%
FIXED-INCOME AND MISCELLANEOUS PRODUCTS
0% to 100%
RISK PROFILE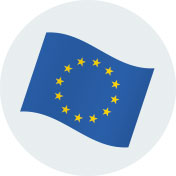 EQUITY SAVINGS PLAN (PEA) PROFILE
MANAGEMENT OBJECTIVE
Capital growth, long-term gains, high correlation to equity markets, with no capital guarantee.
EQUITIES
0% to 100%
Liquid assets: 0% to 100%
RISK PROFILE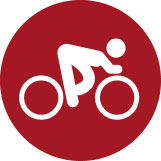 SME EQUITY SAVINGS PLAN (PEA-PME) PROFILE
MANAGEMENT OBJECTIVE
Capital development with a search for long term yields through a high correlation to equity markets, with no capital guarantee.
EQUITIES
0% to 100%
Liquid assets: 0% to 100%
RISK PROFILE

Contact us
28 rue Bayard
75008 PARIS
FRANCE
Phone : +33 1 53 57 72 00
e-mail : contact@pergam.net
Subway 1 - 9 - : Franklin D. Roosevelt - Parking : 24, rue François Ier 75008 Paris